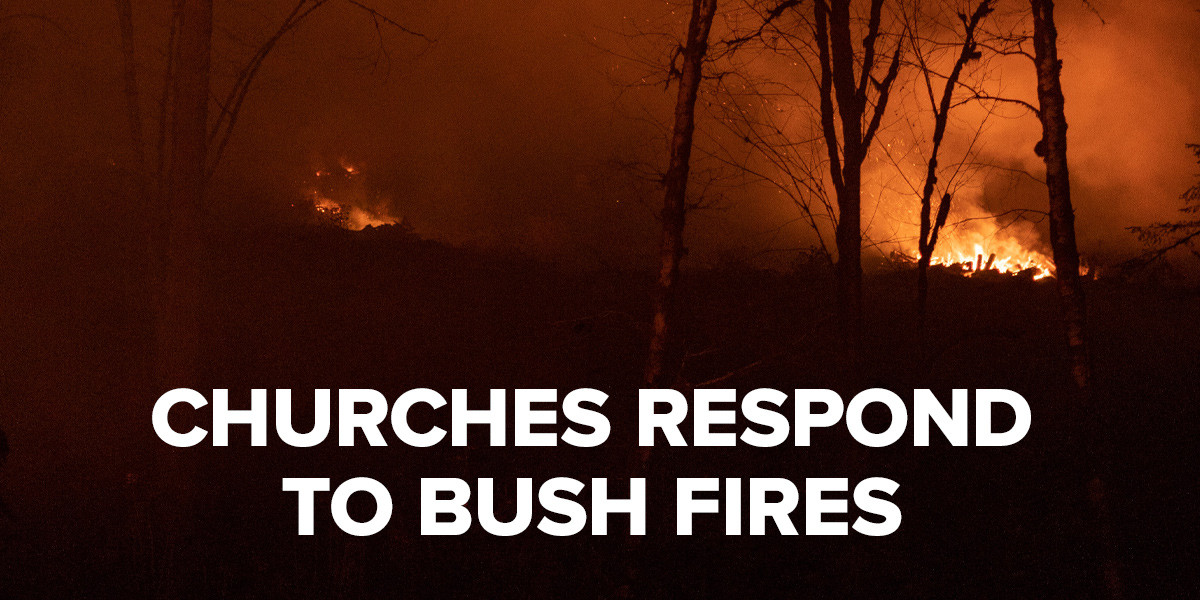 Churches respond to Australian fires
Following the Austrailian Bush fires Churches have responded with messages of prayers and support for all those affected.
The Church of England
The Archbishop of Canterbury has invited Christians pray and shared a prayer for the Bush fires
---
The Catholic Church
Pope Francis asked for everyone 'to pray to the Lord to help the people of Australia during his General Audience on 8 January 2020.
Read the full statment on the Vatican news website
---
The Methodist Church
The President and Vice-President of the Methodist Conference have written to Dr Dierdre Palmer, President of the Uniting Church in Australia with messages of support:
'We have been deeply saddened to hear of the severity and extent of fires that are destroying so much of your beautiful country, with loss of life, property and much of the rich wildlife for which Australia is renowned. We know that you have little prospect of things improving until the rains come and we want to assure you of our love and prayers as you live through the challenges of the next weeks.'
You can read the full letter on the Methodist Church website.
---
United Reformed Church (URC)
Principal of the United Reformed Church's Westminster College in Cambridge, Revd Neil Thorogood, has reflected on his visit and offered a prayer for everyone affected by the fires:
'It was heartbreaking to listen as families returned to homes that were piles of darkened wood and twisted metal; everything was being lost', he said.
Read Revd Thorogood's full reflection and prayer on the URC website.
---
The Salvation Army
Lieut-Colonel Drew McCombe, The Salvation Army's Secretary for Mission in the UK and Republic of Ireland has said
'We stand by all Australians affected by the ongoing crisis at this time, praying for their safety, and the safety of the volunteers helping those affected. We also pray for The Salvation Army in Australia, for the effectiveness of the relief effort, for those who have lost homes and livelihoods and for the ongoing recovery of the communities affected by these terrible bushfires'.
Read the full response on the Salvation Army website.
---